What sets
us apart

The Peace+ difference
Peace+ redefines facility services. With operations in the United States and Canada, we are known for our agility – our ability to turn on a dime and adapt our services to your unique requirements. Quickly. Seamlessly. In virtually every industry.
Because we understand it has never been more important to create safe, clean, comfortable spaces for your tenants, shoppers, visitors and employees.
Because we understand that no two environments are the same.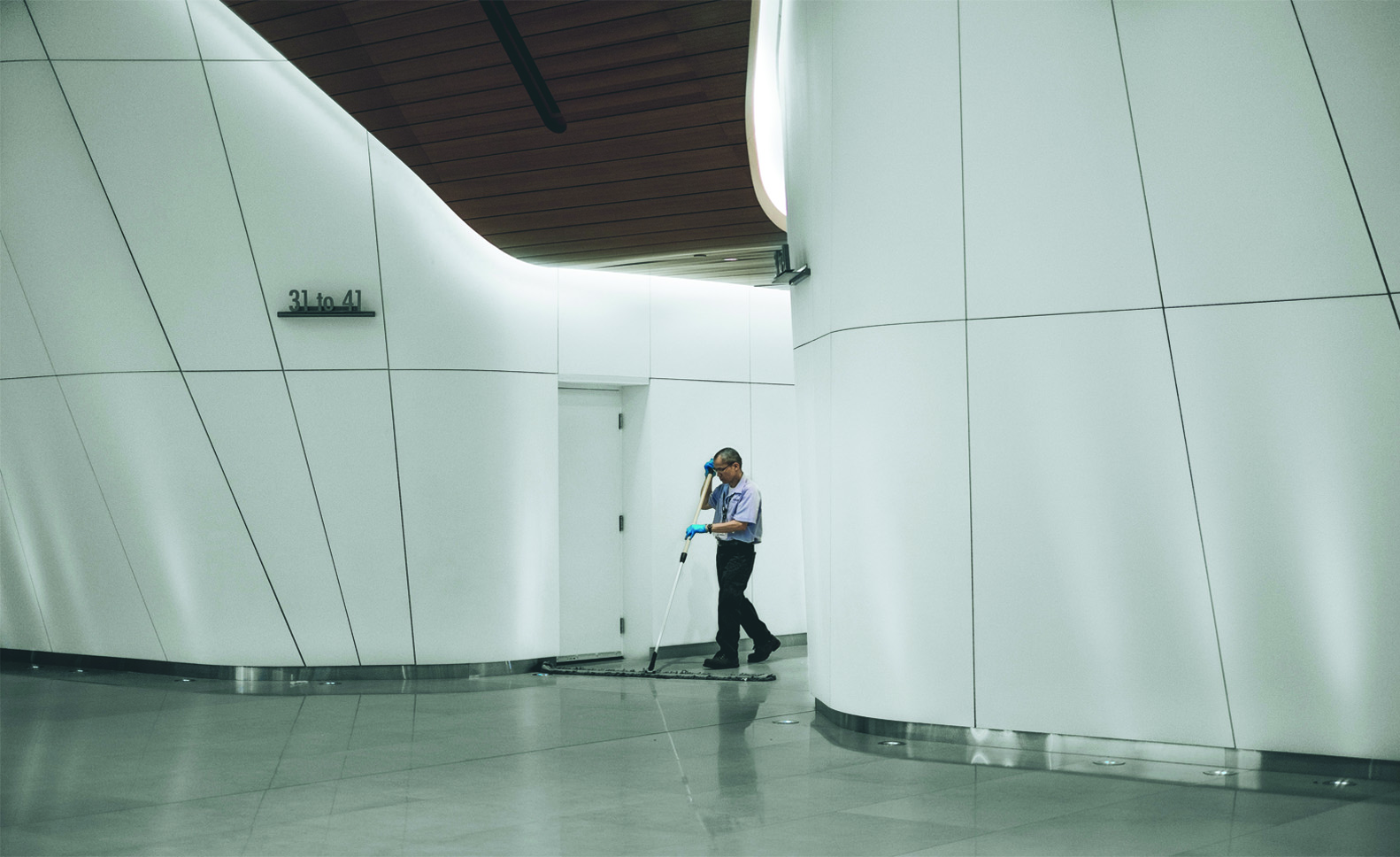 Responsive on-site teams
Because your operations are unique
When you choose Peace+, we immediately assign a Senior Manager to your account to make sure the work is completed thoroughly and properly, and that we meet all your expectations.

Responsive and attentive, the Senior Manager also acts as a liaison between you, your tenants and our Team Managers to ensure that any issue or special request is quickly dealt with. One less thing for you to worry about.
1.
2.
Performance indicators and metrics
Because quality control matters
We have carefully developed an exclusive framework that allows us to quickly identify issues, find solutions and closely monitor the quality of the facility services we deliver.

As soon as we come onboard, we sit down with you to establish your unique key performance indicators (KPIs) and design dashboards so you can monitor the excellent quality of the services our teams provide.

Monthly or on-demand electronic reports are available for consultation at any time. If you see that KPIs fall short of your objectives or if your needs change, we have the agility and framework to respond fast.
Facility services that make you shine
Employee incentives
Because happy teams mean happy clients
Our employees are our greatest asset. We believe that their well-being, job satisfaction and motivation are key to our success – and to the quality of their work. That is why we offer them incentives, in addition to their Peace+ salary. This approach not only attracts loyal, dedicated professionals, it is your guarantee of excellence. Everybody wins. Especially you.
3.
4.
The Peace+ transition
Because you have no time for downtime
Peace+ is all about transparency and responsiveness. When you put your facility services in our hands, our priority is to ensure your operations are not impacted by the transition.

We consult with your team to conduct a detailed assessment of your needs and provide extra supervisory resources so that everything runs smoothly and efficiently when we deploy our teams – and you notice the improvements the moment we come onboard.
Employee training
Because you need a VIP team
We put tremendous focus on training and are always offering our employees the opportunity to upgrade their skills and knowledge.

Certain environments can be more complex than others – and that may mean our on-site teams need a special skillset. They need customized training to be your ultimate VIP team.

Whether it is in health and safely, client services, specific maintenance techniques, cleaning or disinfecting, we make sure they are equipped with all the technical and people skills they need to excel at their job.
5.